ROBINHO: BRAZIL SENIOT TEAM CAREER REVIEWED
Robson de Souza, also known as Robinho, scored 28 goals in 100 games for the Brazilian senior national team over a 14-year period. The attacker was in the Brazil team from 2003 to 2017.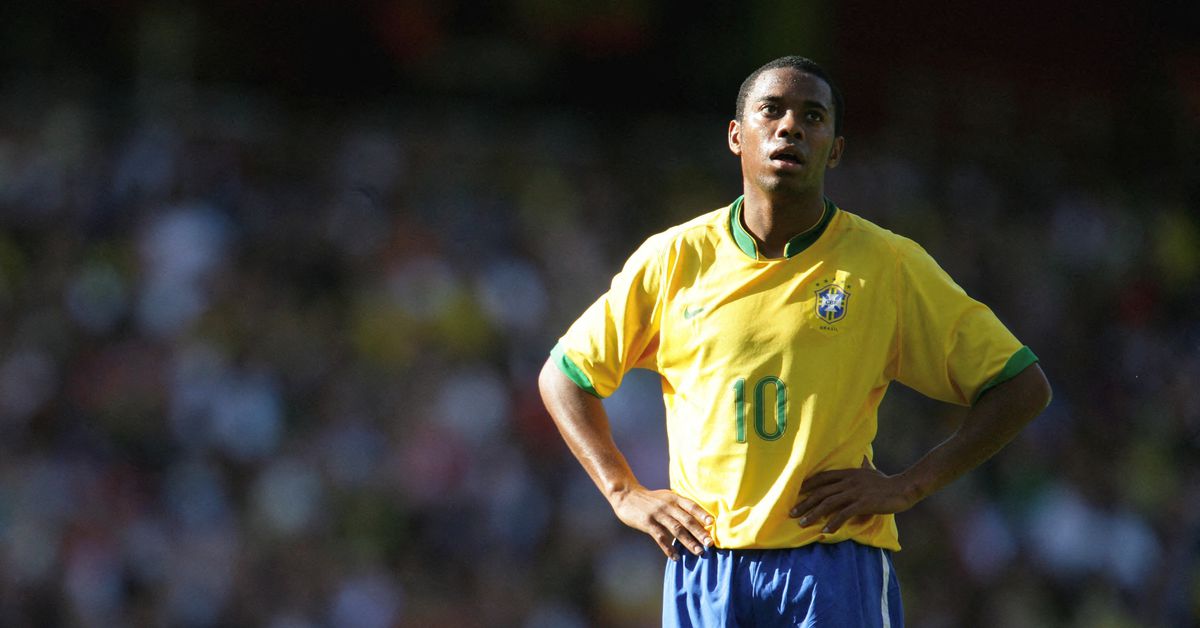 Robinho was part of the Brazil squad at the 2003 Concacaf Gold Cup tournament. He made the squad while he was at Santos in his native Brazil alongside teammates Diego and Alex. Brazilian officials opted to send their u-23 team to the tournament, but matches at the tournament were considered as full international matches. Robinho played his first game for Brazil during the opening match at the tournament in July 13, 2003 in a 1-0 defeat at the hands of Mexico. He played four more matches at the tournament including the defeat to Mexico in the final thanks to the golden goal rule.


Brazil gave Robinho his first cap with the main Brazil squad as a substitute for Edu in the 74th minute of the 3-1 home win over Bolivia in a 2006 FIFA World Cup qualifier played in September 2004. His first goal for Brazil came during the 7-1 friendly win at Hong Kong on February 9, 2005.

Robinho was part of the Brazil squad which won the 2005 FIFA Confederations Cup in Germany. He played in attack alongside Adriano throughout the tournament, netting in group games against Japan and Greece.At the 2006 FIFA World Cup tournament in Germany, Robinho was mainly a substitute as Brazil crashed out to France in the last eight via a 1-0 defeat. He made his third appearance as a substitute during the France game with his first start coming in the last group game against Japan which  ended in a 4-1 win.

Brazilian attacker Robinho was in the team that won both the 2007 Copa America and the 2009 FIFA Confederations Cup tournaments. He also represented Brazil at the 2010 FIFA World Cup tournament in South Africa in addition to the 2011 and 2015 Copa America tournaments.