MESSI SET FOR AWARD
Lionel Messi has already marked his name down in the history books of football for a number of different reasons. The Argentine boy-wonder has been breaking records for the past few years and shows no signs of slowing down anytime soon.
The last time that Messi earned a FIFA Ballon D'Or was back in 2012 when the Argentine attacker was given his 3rd prestigious individual award. Cristiano Ronaldo received this award the following 2 successive years as the Portuguese attacker was compensated for all the work that and remarkable accomplishments that he made during that period of time but Messi is on his way of taking the title back to him.
On August 27, Lionel Messi was named as the UEFA Player of the Year as he earned this award ahead of Cristiano Ronaldo and his club teammate Luis Suarez.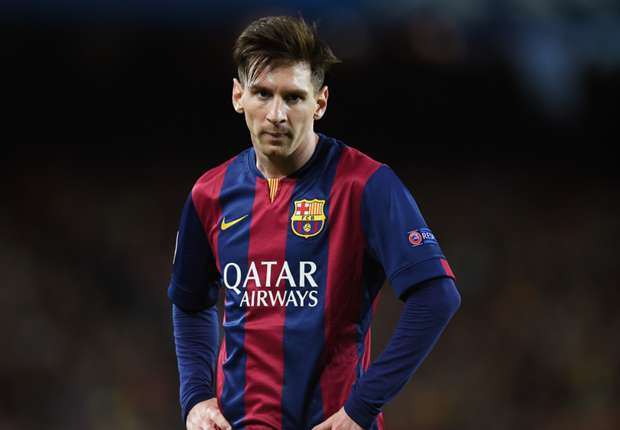 International managers, international captains and a particular number of journalists are the only ones who have the right to vote for who they believe is the best player of the past 12 months but this hasn't stopped Neymar along with the president of Barcelona Josep Maria Bartomeu of expressing their thoughts on who should win the upcoming award ceremony and both of them nominated Lionel Messi.

"Lionel Messi is the best player in the world and we know that he desires, he works, he makes a lot of effort in all the matches and his confidence is incredible. That's why they give him a trophy like the best player of Europe. As for the Ballon d'Or, well, Leo Messi is the best player in the world so it's normal that he wins everything" Bartomeu said.

"This year the Ballon d'Or already has an owner. For everything that Messi has done this year he deserves it" Neymar said as he voiced his confidence in Lionel Messi.

Messi is the favorite to win the 2015 edition of the Ballon d'Or and he truly deserves to win it as the diminutive Argentine continues breaking records and everything in his path. As the contestgoes down to the wire (and Ronaldo scores a few more goals) I'm sure the live odds at StanJames will go up and down, but he undoubtedly deserves the award.

At the age of 28, Messi still has a few more years left in him as he can keep on pushing Barcelona to success but when his time to retires eventually comes along it will be a huge loss not only for the Spanish club but as well as the world of football.

Uncategorized